TheraGear Exercise #216
Lateral Flexion on Swiss Exercise Ball
Abdominal Core, Back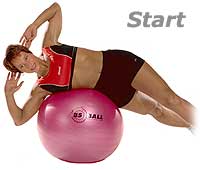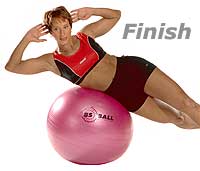 Exercise Description:
Lateral Flexion on Swiss Exercise Ball

Classification:
Abdominal Core, Back

Instruction:
Lie on your side with Swiss Exercise Ball under waist and hips. Extend legs and anchor feet against a wall. Bend arms and place hands by ears. Drape over ball, then lift torso in opposite direction, bringing side of ribcage to side of hips. Donít let your pelvis roll forward or back on the ball. Return to starting position and repeat.


Related Products
Swiss Ball Pro