TheraGear Exercise #102
Prone Cobra on Exercise Mat
Back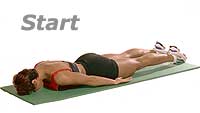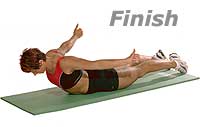 Exercise Description:
Prone Cobra on Exercise Mat

Classification:
Back

Instruction:
Lie face down on TheraGear® Exercise Mat, hands by your hips, shoelaces to the floor. Slowly lift chest and arms off the floor with thumbs up and neutral neck. Squeeze shoulder blades together. Hold 30 seconds or less, according to your ability. Rest and repeat.