TheraGear Exercise #70
Hip Flexor Thrust with Fitband
Lower Body, Legs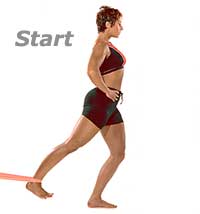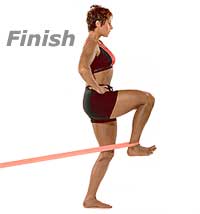 Exercise Description:
Hip Flexor Thrust with Fitband

Classification:
Lower Body, Legs

Instruction:
Securely attach one end of Fitband to an object behind you. Loop Fitband around right ankle and face away from anchor. Stand with hands on hips and pelvis stable. Slowly extend right leg behind you, then simultaneously bend the right knee to 90 degrees and lift the leg in front of you. For more intensity, keep the leg straight and pull ankle forward.


Related Products
Fit Band