TheraGear Exercise #340
Dynamic Crisscross Lunge with TheraGear® Body Toning Bar
Hamstrings, Glutes, Shoulders, Quads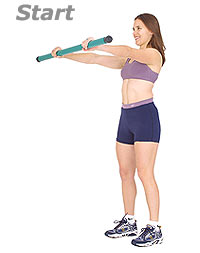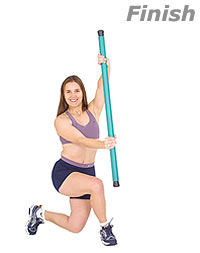 Exercise Description:
Dynamic Crisscross Lunge with TheraGear® Body Toning Bar

Classification:
Hamstrings, Glutes, Shoulders, Quads

Instruction:
Start with your feet hip-width apart and TheraGear® Heavy Bar straight out in front of you, palms facing down to floor. Inhale contract abdominals, lift chest and posture, and exhale step behind you diagonally coming into a lunge. Keep the knee in one line with the ankle and the front toes lifted in the shoes. Inhale back to center and alternate to the other side. Repeat 6 to 10 times each side.


Related Products
Body Toning Bars