TheraGear Exercise #568
Balancing Poses on the Balance Pad
Balance, Ankles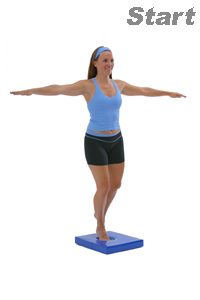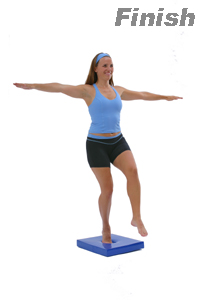 Exercise Description:
Beginner Poses on the Balance Pad

Classification:
Balance, Ankles

Instruction:
Stand on the pad on one foot. Extend your free leg in front of your as far out as possible and hold for 10 seconds. Return to start position. Repeat with the other leg.

Side Note:
3 Set of 12-15 reps.