TheraGear Exercise #282
Alternating Sword Pull on Swiss Exercise Ball with TheraGear® Power Weight Ball
Hips, Shoulders, Upper Body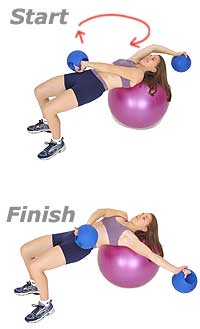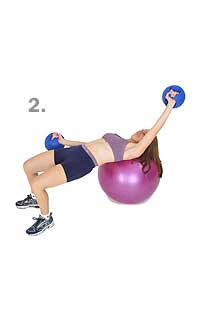 Exercise Description:
Alternating Sword Pull on Swiss Exercise Ball with TheraGear® Power Weight Ball

Classification:
Hips, Shoulders, Upper Body

Instruction:
Start from a ball bridge position, body weight centralized to the top of the shoulder blades while the hips shoulders and knees are maintained in parallel alignment. Keep the knee directly above the heel. Start with one arm extended across the body reaching over the opposite hip. The other arm is extended to the side. With the crossed over arm, draw the TheraGear® Power Weight Ball across the body continuing until the arm is extended overhead. At the same time, circle the arm that is at the side around so it is extended across the body, hand above the opposite hip. Repeat this cycle, circling both arms in opposition to one another, constantly drawing the sword across the body over head and around with both arms. Basically, each arm will be in a contrary position to one another throughout the movement chain.


Related Products
Swiss Exercise Ball
Swiss Pro Ball