Exercise Ball Accessories -> Swiss Ball Stabilizer Ring , black
Exercise Ball Accessories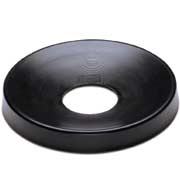 Name: Exercise Ball Accessories

Model: Swiss Ball Stabilizer Ring , black

Model Description: Keeps your ball from rolling away when you're not on it. Ideal for beginners, pregnant women, rehabilitation clients and anyone who wants extra stability when using the ball.

Product Description: TheraGear® offers Swiss Exercise Ball Pump, as well as a Stabilizer and Stackers. For instructional books and videos visit the videos & books category in our store.