How to use your yoga strap
Extend your limbs:
Trying to reach for your foot in a pose like Standing Hand to Big Toe or Dancer can be frustrating for yoga newbies or those who are less flexible. Instead of placing all the emphasis on the final expression of the shape, wrap the strap around your foot, and hold on tight. This way you'll get a feel for the pose and focus on the version that suits your body.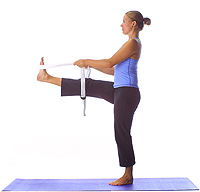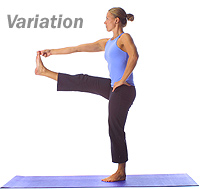 Begin to bind
: If you can't fully lock yourself into a bind, grab a strap for help. Instead of overextending your body or pulling a muscle that will force you off your mat, a strap will help you open up. They're absolutely wonderful for big shoulder openers like Hero
Twist deep:
Tight backs of legs can make getting comfortable in twisting postures a pain. In any reclining spinal twist, the strap can make a huge difference. Wrap the strap around your foot, hold one end of the strap with each hand, and enjoy the lower back release.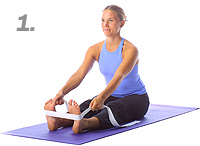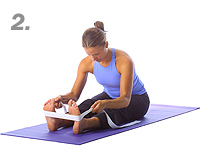 ---