Build a winning physique with this cutting-edge routine.
It's designed to help you build a rock-solid core, burn fat, and improve your sports performance.
Perform this routine at the end of your regular workout or as a stand-alone workout, 3 days a week. (Use a 6-, 8-, or 10-pound medicine ball.) Do 20 repetitions of each exercise in the order shown. Complete the routine as a circuit, doing 1 set of each movement in succession and without resting. Too easy? Rest 60 to 90 seconds and do the circuit again.
Lunge Cross-Overs with Medicine Ball: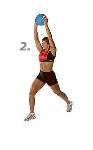 Standing Oblique Twists with Medicine Ball: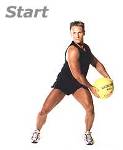 Standing Reverse Wood Chop with Med Ball: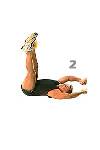 Russian Twist with Medicine Ball: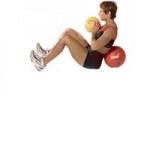 Medicine Ball Crunch:
---