Say what you will about millennials, but they know how to make working out effective and fun. The generation teased for their obsession with avocados also turns out to be the fittest and it's no coincidence. In the last few years, there has been no shortage of workouts to try and while some of them are merely fads, many have proven to be influential in the way people approach fitness.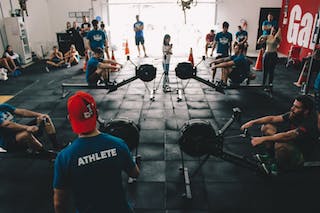 One of the biggest fitness trends that millennials have set is the rise of group workouts. Group classes led by an instructor have existed since the invention of aerobics, but they weren't as popular as they are today. It can be anything from weight training to more niche workouts. One of the leading group exercises is CrossFit, which is a combination of Olympic weightlifting, calisthenics and aerobic exercises. Mic explains it encompasses strength, stamina, endurance, agility and flexibility. It is typically taught in groups where participants follow the same routine and adjust the weight or intensity based on their level. The equipment discussed on Swissball is actually widely used in CrossFit. You'll likely find medicine and Swiss balls used mainly for the strengthening the core portion of a CrossFit session. Just look at actress Jessica Biel as an example. The 36-year old actress is a CrossFit fanatic and is not shy to flaunt her impressive physique, including her enviable abs.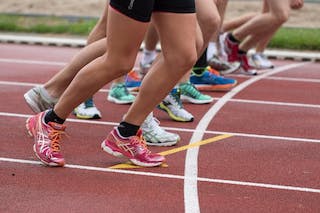 Another buzz phrase in millennial speak is high-intensity interval training or HIIT. It involves bursts of maximum intensity followed by intervals of rest. The length of the intervals depend on the fitness level of the individual, but the goal is to push hard when it matters. It works well for the average fitness enthusiast to professional athletes, one of whom is Roger Federer. The Swiss ace lists HIIT as one of his top exercises because it can improve speed and explosiveness, which is crucial in a sport like tennis. At 37, he is certifiably a millennial and is one of the best representatives of his generation. Federer has 20 Grand Slam titles under his belt and is showing no signs of letting up. HIIT plays a huge role in his success and millennials are not taking any chances by passing up on a great workout.



Other group classes that millennials have made popular are spinning, Pilates and yoga. The great thing about yoga is that it works well as an individual activity or a group class. Yoga dates back thousands of years but it is extremely popular among 22 to 37-year-olds. Aside from the physical aspect of the practice, a key principle that it espouses is mindfulness. Forbes details how meditation is valuable to millennials as it is an effective stress-reliever. NBA superstar LeBron James stated that 'yoga isn't just about the body, it's also about the mind'. He turned to the practice to develop a deeper awareness of his body which has vastly improved his technique. From hot yoga to anti-gravity yoga, there are different styles that work on flexibility, strengthening, or a combination of both, but the mindfulness practice is an element present across the board.



Millennials may have it all figured out when it comes to fitness. While working out is ultimately a personal journey, having other people with whom to sweat it out is a big motivating factor.
Sophia Krystal
---