Post-Gardening Stretches:
Cat Stretch: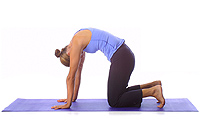 Soothes the back after long periods of being bent over; stimulates blood flow to the spine and abdominal muscles, deepens the breath.
Elbow Cobra: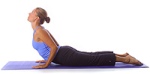 A gentle stretch for a tight low back; also useful after long periods of sitting at a desk or driving a car.
Kneeling Hip Flexor Lunge: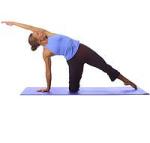 An extremely effective stretch for the whole front of the thigh and the low back.
Wide forward Bend: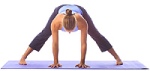 The stretch that is so effective in immediately stretching tight, tired hamstrings and a stiff low back, it often elicits "ahhhhs" of relief upon getting into it.
Triangle: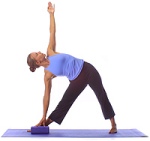 Effectively stretches the hamstrings, inner thigh muscles, mid back, low back, waist, and chest. Good for releasing tension after long periods of "slouching" or being "crunched down."
Neck Roll: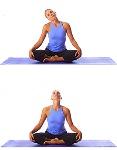 A simple, easy-to-perform, yet amazingly effective way to relieve neck tension, and to improve flexibility in the muscles of the neck
Camel: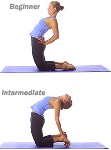 Immediately stretches tight chest and shoulder muscles, and can actually help improve the depth and quality of the breath.
It's generally best to hold each stretch for about 30 seconds, sometimes a bit longer if the muscle is particularly tight, all the while breathing smoothly and concentrating on relaxing the targeted muscle group.
---